eNewsletter for July 16, 2019
For every $100 raised, $50 will go toward scholarships for our educational programs! Help us raise $15,000 this summer and get RMSA closer to making our Seed and Grain Schools tuition-free.
There is increasing evidence now that ancient and heritage grains are kinder to bodies, bellies and brains. These ancient grains have been known to be tastier, more adaptable to the changing environment, and easier to grow (especially if you participate in the RMSA Heritage Grain Trials program).
We are a little more than a week away from Grain School at the Albuquerque Museum in New Mexico. We will be processing, threshing, milling, grinding and most importantly, eating a variety of delicious grainy goodies. You will take home unique recipes – and you will experience a palpable excitement as participants plan next steps in this growing movement.
Grain School
Albuquerque Museum
2000 Mountain Rd NW
Albuquerque, NM 87104
July 26 – 27, 2019
$160: RMSA members
$200: non-members (join RMSA and receive the member discount here)
Thanks to the following partners for making this event possible:
We Are Honored
"You may be thinking, why on earth would Seed Savers Exchange (SSE) send employees to the Rocky Mountain Seed School? Well, we think they will learn so much from everyone there and learn how to be effective trainers, and take what they learn from you and make our Seed School even better. And we think the world of RMSA and want to support you."

- Phillip Kauth, PhD Director of Preservation, SSE
That about does it for endorsements. Thank you, Phillip!
And to sweeten the pot, we are finalizing details with SSE Board Chair Rowen White (Sierra Seed Coop and Indigenous Seed Keepers Network) to teach with us at Seed School with a Teacher Training Twist. Also slated to join us is Don Tipping from Siskiyou Seeds, the Seed Academy and Board Member of the Rocky Mountain Seed Alliance. Don will be sharing his years of experience growing seed and teaching seed saving.
Seed School – with a Teacher Training Twist
Posner Center
1031 33rd St
Denver, CO 80205
October 20 – 25, 2019
Need financial help to attend Seed School? Let us know and we will do what we can to support your efforts. Email Belle: belle@rockymountainseeds.org

Thanks to the following partners for making this event possible:
SEED: Climate Change Resilience
SEED: Climate Change Resilience is a community-engaged arts project exploring seed, arid-land agri-Culture, resiliency, and climate change. Numerous New Mexico farmers and seed stewards collaborated with the creators SeedBroadcast, a New Mexico based arts and agri-Culture collective (and also our partner in Grain School).
This project features an interactive public exhibition to inspire dialogue about bioregional agri-Cultural practices, climate change, seed, and healthy communities.
There are a series of SPECIAL EVENTS scheduled through September covering various aspects of seed sovereignty, social justice, and STORY.
Seed: Climate Change Resilience
2000 Mountain Rd NW
Albuquerque, NM 87104
June 22 – September 22, 2019
Grain Games
Every year, the Good Food Awards rewards hard-working farmers for growing delicious food ethically and organically. The organization understands the importance of calling attention to the efforts of taste-making growers who commit special attention to social impact and environmental excellence.
After graduating more than 1000 students from Grain School and Seed School as well as working with numerous Grain Trialist's from all over the country, RMSA knows there are many grainiacs who could be eligible for these Awards!
The deadline for your submission of Cereals, Legumes, Pasta, and Tortillas is July 31st!
Good luck!
7th Annual Labor Day Seed Fest!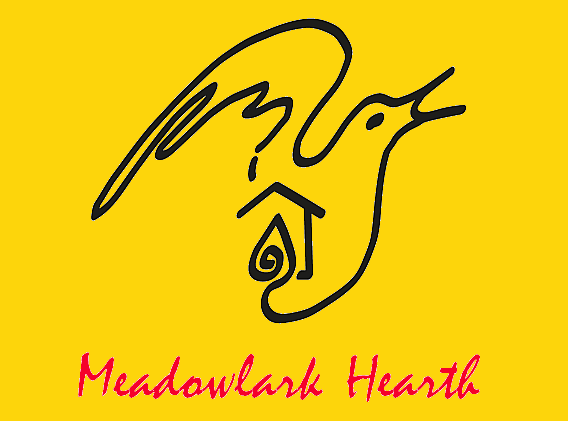 Thanks to Meadowlark Hearth Farm, this Labor Day weekend will be action-packed with a panoply of courses is offered to anyone with an interest in seed production techniques, seed contracts, seed selection, weaving seed into a working farm, and more! Festivities begin on August 30th and conclude on September 2nd. This is a fun, family event incorporating food, dance, and music while threshing seed!
7th Annual Labor Day Seed Festival
120024 Everett Dr
Scottsbluff, NE 69361
August 30 – September 2, 2019
Seed Saving for a New Reality
As climate disruption proceeds here in the Southwest, it becomes more important to grow the number of seed stewards and encourage local food security with consistent seed saving practices.
For those in the New Mexico area, Laurie Lange of Light Green Thumbs Seeds is offering an all-day, hands-on workshop where you'll learn how to 1) maintain varietal purity/use new skills and understanding to create new varieties; 2) clean seed with basic kitchen equipment; and 3) hand pollinate squash and tomatoes—and meet their delightful native pollinators.
Laurie will also cover the current legal situation in NM that threatens the development of a vibrant local seed economy, and what you can do as a citizen gardener to help ensure community seed sovereignty.
*August 10 - contingent on squash blossoms
$60: Registration fee after July 15th
To register, please contact Laurie directly via call/text at 505-639-9904.
Stay Connected with RMSA
For questions regarding seed saving and current seed news, contact Bill McDorman: bill@rockymountainseeds.org

For questions about seed vaulting or seed libraries, contact John Caccia:
jc@rockymountainseeds.org

For general inquiries, contact Belle Starr: belle@rockymountainseeds.org

For questions about the Seed Stewards or Grain Trials programs, contact Lee-Ann Hill:
Lee-Ann@rockymountainseeds.org
928-255-1125 | www.rockymountainseeds.org

Stay up to date with current seed news by checking in regularly with the RMSA Facebook page.