eNewsletter for January 24, 2019
Get Involved with RMSA
Act Now for Radicle Opportunities!
Two Seed Exchanges Coming Your Way
Seedheads in the Colorado and Utah areas can take part in two fabulous community seed exchanges in the coming weeks!
For Colorado folks, the 9th Annual San Luis Valley Seed Exchange will be held at the Joyful
Journeys Hot Springs Spa on February 9th and 10th. This is a community event which connects seed growers to each other and local farmers and gardeners. Vendors are able to display their seeds for trade.
9th San Luis Valley Seed Exchange
@ Joyful Journeys Hot Springs Spa
And in Utah, the 2019 Annual Ogden Seed Exchange Seed Swap will also take place on February 9th from 10 am to noon. This year, the organizers ask that only locally grown and raised seeds are brought to the swap event for both sale or trade. They will have some seeds available at talks and workshops that have been donated from heirloom quality commercial sources.
2019 Annual Ogden Seed Exchange Seed Swap
@ Ogden Preparatory Academy Prep Elementary School
Conservation You Can Taste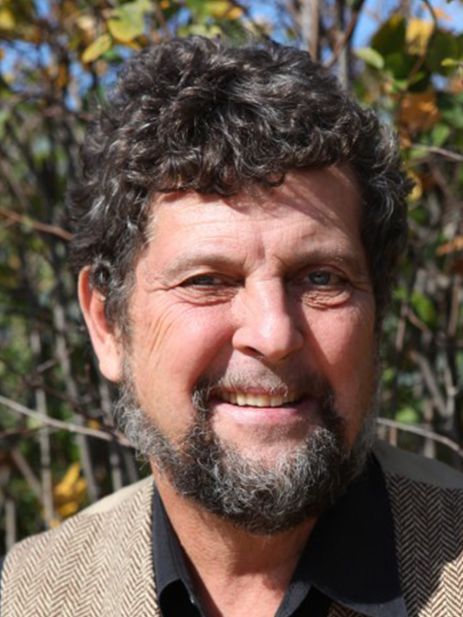 Talk about heavy hitters! We're thrilled to have renowned naturalist and author Dr. Gary Paul Nabhan as a special guest at our next Grain School. Dr. Nabhan's work has focused primarily on the intersection of biodiversity and cultural diversity of the arid Southwest. He is considered a pioneer in the local food movement and the heirloom seed saving movement. Dr. Nabhan will be presenting on "Restoring Grain Food Chains."
Grain School – Cottonwood, AZ
Eco Learning Center
Also featuring Don Guerra (Barrio Bread, Tucson, AZ)
This engaging 3-day workshop will teach you expert techniques and hands-on skills to grow, harvest, mill, market, and bake with locally adapted grains. Nutritional values of ancient grains will be presented, along with the ecological benefits of adding grains to your garden or farm portfolio. Don't miss this unique opportunity to dive deeply into the exciting, delicious world of heritage grains!

Housing will be available in tiny houses on site and there are camping options on the farm. Stay tuned.
"Expanding Seed Saving Exponentially"
What if RMSA's almost 100 Seed School Teacher Training graduates could be assisted in spreading the knowledge they've gained where they live? Seed saving could explode exponentially! This was the premise behind a recently funded grant proposal to LUSH Cosmetics—and we are getting to work putting it into action.
By training and supporting Seed Teachers in presenting their own seed saving workshops, we are helping create localized "seed hubs"—collectives of seed growers, seed savers, farmers, and gardeners—that can make our region's food systems more resilient and sustainable.

Email Belle to learn more and be included in this innovative program: belle@rockymountainseeds.org
Big thanks to LUSH for sharing our vision and joining us in this exciting collaboration!
Image: RMSA Seed School Teacher Training in Denver, October 2018
Order Seeds... From Carol Deppe!
It's seed catalog time! We love browsing through the abundant offerings and finding seeds galore to plant in the spring. An amazing resource just out for 2019 is the legendary gardening author and seed saver Carol Deppe's new Fertile Valley Seed Catalog.

All seed is either certified by the Open Source Seed Initiative (OSSI) to be open-pollinated and patent-free, or they are seeds in the public domain. This means no worries for saving seeds!
Acres Away!
RMSA's work to secure regional seed sovereignty for the Mountain West is getting some great publicity lately! This month's issue of the eco-agriculture magazine ACRES U.S.A. features a profile on our own executive director Bill McDorman aptly titled "Seedsman on a Mission". It's a great piece that we hope gets widely read.
Here's a link to purchase the issue. We'll get a PDF of the story on the RMSA website soon!
Up Your Garden Game with Don Tipping
RMSA board member and Siskiyou Seeds owner Don Tipping has a new live video Garden Coaching Course to help take your gardening skills to the next level!
Don has over 30 years of experience growing an incredibly diverse organic seed farm and he'll be offering his personal tips and tricks gained over the years in this exclusive online garden coaching program. This is a great opportunity to learn from Don directly and join him in the greenhouse, field, and seed room for hands-on demonstrations and real-life experience.
The program features live online video tutorials with Don demonstrating specific gardening skills. The Garden Coaching Course is available in two 4-month blocks – each is $100, or $180 if purchased together.
Click here to learn more and register for this outstanding course!
Stay Connected with RMSA
For questions regarding seed saving and current seed news, contact Bill McDorman: bill@rockymountainseeds.org

For questions about seed vaulting or seed libraries, contact John Caccia:
jc@rockymountainseeds.org

For general inquiries, contact Belle Starr: belle@rockymountainseeds.org

For questions about the Seed Stewards or Grain Trials programs, contact Lee-Ann Hill:
Lee-Ann@rockymountainseeds.org
928-255-1125 | www.rockymountainseeds.org

Stay up to date with current seed news by checking in regularly with the RMSA Facebook page.

​​