eNewsletter for May 10, 2018
Get Involved with RMSA
A Seed Legend Passes
It is with great sadness that we share news of the passing of Kent Whealy, co-founder of Seed Savers Exchange. Kent was a seminal figure in the seed movement and was known for his feisty brand of activism and innovation.
His dynamism helped create one of the largest non-governmental seed banks on the planet. Kent also developed an innovative platform for regional seed sharing through the Exchange that has informed the work of many important conservation efforts. He will be missed, though the impact of his life and passions will carry on.
A Sterling Opportunity
Join RMSA for a rockstar Seed School lineup at Sterling College in Vermont.
Seed School
@ Sterling College
Craftsbury Common, Vermont
As always, our dynamic duo of Executive Director Bill McDorman and Special Projects Director Lee-Ann Hill will be the lead facilitators, guiding students on a deep dive through seed saving knowledge and hands-on practices. Join us for an unforgettable summer week in New England—on a campus focused on environmental stewardship, enjoying delicious garden-fresh meals, and learning from the movers and shakers of the seed world. What could be better?
Seeds of Light
Grandmother Flordemayo, indigenous seed keeper and co-creator of the Seed Temple in New Mexico, invites you to "awaken through the seeds of knowledge and wisdom" at a powerful five-day retreat conference.
Santa Fe, New Mexico
Hosted by Grandmother Flordemayo and The Path, The Crystal Earth Project, Praising Earth, and The Chi Center.
Join indigenous elders and other spiritual voices in guidance, blessings, and sacred ceremony. "Humanity needs to move as quickly as the light," states Mayan Grandmother Flordemayo. If you were present at the Mountain West Seed Summit last year, then you know the potency and depth of Flordemayo's wisdom. Also present at the Gathering will be Greg Schoen, Glass Gem steward who has offered to mentor RMSA Seed Stewards working on corn projects. Learn more and register here.
Blog Love from a Seed Leader
Elizabeth Buckingham, a recent graduate of our Hotchkiss Seed School in a Day, paid homage to her experience by crafting a beautiful blog post.
Here's an excerpt of her wonderful writing:
"Along with so many other skills (sewing! canning! financial independence!) that we've abandoned in the First World Consumption Quest for bigger/faster/disposable/more, we've lost the ability to save our own seeds. Many gardeners might not even realize that it's possible to save seeds, and we can just buy them anyway, so why go to the trouble of harvesting and saving them? As with most questions of this nature, the answer comes down to profit, and the fact that we've once again enthusiastically surrendered control of something we need to survive – food – to corporations who are only too happy to exploit that need."
A Logical Extension
Imagine if agricultural extension agents could teach seed saving to farmers in their communities. So much about our food system could change—and quickly. Seed security could soon become the norm in the Mountain West.
This is the vision behind RMSA's new Seed School Teacher Training for Agricultural Professionals project, which was recently funded in full by the USDA's prestigious W-SARE (Western Sustainable Agriculture Research and Education) grant program. They recognized the value and potential of this initiative and have given us the resources to make it happen!
Seed School Teacher Training for Agricultural Professionals
October 21–26, 2018
Posner Center, Denver, Colorado
Apply now! This free course will fill quickly. Limited space so apply now.
If you are an extension agent or NRCS affiliate in the Mountain West (and Washington state), you are eligible to attend our Seed School Teacher Training for Ag Professionals course this fall (co-sponsored by Global Seed Savers). Click here to apply.
Reunion of the Radicles
Once again, our regional seed tribes will be gathering in Santa Fe for our second Mountain West Seed Summit! We're thrilled to be holding the 2019 conference at the fabulous Institute of American Indian Arts (IAIA). This impressive college focuses on empowering Native and non-Native students through education, self-sufficiency, and artistic expression.
Mountain West Seed Summit: "Reunion of the Radicles"
Santa Fe, New Mexico
February 22–23, 2019
Learn more and register here
Keynote presenters scheduled so far include Rowen White (Sierra Seeds) and Rebecca Newburn (Richmond Grows Seed Library). Expect a rich, diverse, and regionally focused experience with opportunities to network and build bridges with fellow seed leaders.
Regular registration: $295
RMSA Supporting Members and New Mexico residents: $250

Become a Supporting Member for just $5 a month and receive the discount. Click here to sign up.
***
Also, save the date for the Seed Summit Field Trip on February 21. We are tentatively scheduled to visit Tesuque Pueblo, Los Luceros Historic Property, and other diverse northern New Mexico seed sites. The cost will be $75 with lunch included.
Do you have a suggestion for a topic you'd like to see (or present) at the Seed Summit? Please send a 200-word description of an interesting topic, panel, or presentation to be considered (email to: lee-ann@rockymountainseeds.org). Deadline for submissions is July 31, 2018.
Seed Steward Salute: Lexi Fickenscher
Our Seed School Teacher Training graduates are making exciting things happen in their home communities—and Lexi Fickenscher is no exception. As the Farm Manager at the Montessori School of Denver, Lexi put her seed teacher skills to practice recently when she gave a presentation to 90 Montessori teachers at their annual conference!
In fine Seed School style, Lexi had her participants engage in hands-on activities with both "wet" and "dry" seed saving methods. Each person took home a packet of flower seeds from the Denver farm sealed with a RMSA "Grown with Local Seeds" sticker. Lexi's kids (pictured here) got in the fun as well. Keep up the amazing work, Lexi!
Spring for RMSA
RMSA's spring fundraising campaign is in full swing! You've likely seen the emails and received a letter in the mail detailing all the exciting programs and accomplishments we have to share after four years as an organization.
If you haven't already, please consider making a gift to RMSA. This is your Alliance—and none of this would be possible without you!
More Seed Teacher Pride
Like proud parents, we are happy to share the accomplishments of our Seed Teachers. Jen Lyon attended the first Seed School Teacher Training in 2015. As a library technician in Ukiah, California, Jen has been hard at work establishing a seed library for her community.
Five years since her efforts began, the Ukiah Library Seed Library is now open for use—and making headlines! Read all about Jen's awesome efforts to support seed diversity and sovereignty in Ukiah. Way to go, Jen!
Saving Seeds and Taking Names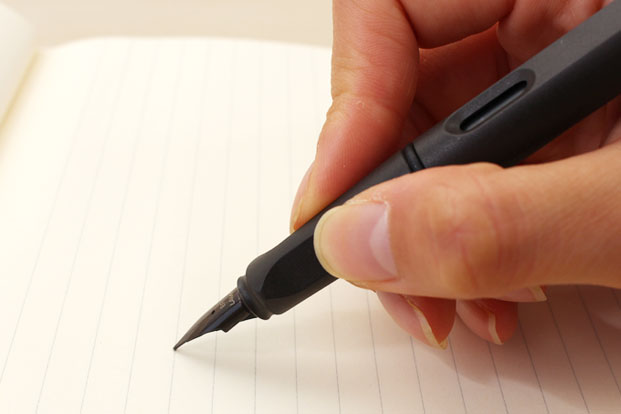 Want to help grow this movement and expand our community? Here's a simple way you can help the Rocky Mountain Seed Alliance:
Next time you are collecting names and emails for a project or public event, please consider including RMSA in your efforts. Add a statement on your sign-up sheets stating that you will also share this info with the Rocky Mountain Seed Alliance. These emails will be added to our mailing list so we can keep everyone apprised of the great seed work happening around the Mountain West. Thank you!
Stay Connected with RMSA
For questions regarding seed saving and current seed news, contact Bill McDorman: bill@rockymountainseeds.org

For questions about seed vaulting or seed libraries, contact John Caccia:
jc@rockymountainseeds.org

For general inquiries, contact Belle Starr: belle@rockymountainseeds.org

For questions about the Seed Stewards or Grain Trials programs, contact Lee-Ann Hill:
Lee-Ann@rockymountainseeds.org
928-300-7989 | www.rockymountainseeds.org

Stay up to date with current seed news by checking in regularly with the RMSA Facebook page.

​​