eNewsletter for June 27, 2017
A Message to Our Community
My name is Stephen Thomas, and I am RMSA's Grants and Communications Associate. For almost seven years, starting with the very first Seed School I had the privilege of attending, I have been deep into helping change the seed system.

I joined the  Rocky Mountain Seed Alliance (RMSA) when it was launched in May of 2014.  RMSA was kick-started with a three-year gift from a generous donor. In April of this year, that funding ended. We are now turning to you—
our base of supporters—to help keep RMSA going strong.
Many of us spend $5 unthinkingly on a drink or a snack. But if everyone in our 3,000 person network would commit this small amount just once a month, we could fully fund our programs through 2018!  If you want to change the food and seed paradigm, this is a powerful way to help. So don't delay—grab your wallet and click here to join RMSA as a Supporting Member or make a donation.
Thank you for all you do to make the Rocky Mountain West a more abundant, diverse, and beautiful place!
We believe the best way to exponentially increase seed knowledge is by teaching teachers to spread the seed message in their communities. And we're not the only ones who feel this way! One of our visionary funders, Kalliopeia Foundation, has stepped up once again to help you attend Seed School Teacher Training by making scholarship funds available for those in need.
Posner Center, Denver, Colorado
If you would like to be considered for a scholarship, please send an email to belle@rockymountainseeds.org with your request.
This training also includes free access to Seed School Online, our popular 7-week webinar series. If you haven't had much seed saving instruction previously, this course is required before becoming a seed teacher.
Thanks to Friends of ENCA Farm and Delaney Farm at Denver Urban Gardens for hosting and partnering with us in this life-affirming, exciting training! And thanks to Kalliopeia Foundation for their ongoing belief in our work and the importance of spreading ancient seed-saving traditions.
Reflections on the Sun Valley Wellness Festival
In the last eNewsletter, we referred to Dr. Vandana Shiva as the "Gandhi of the Seed Movement". But until spending three remarkable days with Dr. Shiva at the Sun Valley Wellness Festival last month, we didn't know how correct we were.
Integrity, grace, inspiration, and urgency. Dr. Shiva instilled us with all of these and more in her keynote talk and 3-hour workshop at the festival. The path ahead for seed freedom has never been more clear in our minds and hearts.
RMSA was honored to host Dr. Shiva during her time in Sun Valley. She graced us with her wisdom and presence during a special, intimate brunch with RMSA staff and supporters. (Huge thanks to Ali Long of the Local Food Alliance for generously hosting the brunch and moderating our seed panel presentation!). Perhaps the greatest honor was showing Dr. Shiva around the gorgeous Sun Valley mountains, the stomping grounds of our co-founders Bill McDorman and John Caccia.
It is a powerful validation and encouragement for the work we are doing in our region to have one of the world leaders in the seed movement in our midst, collaborating and strategizing with us. We will be continuing to grow this relationship with Dr. Shiva and her pioneering organization, Navdanya. We're also thrilled to have the seed issue play such a prominent role in the Wellness Festival—an effort we've been diligently building on for several years.
Deep gratitude and acknowledgment to everyone in the RMSA network for your passion and vision and many thanks to the Sun Valley Wellness Festival. This is a global movement, and we are helping lead the way!
Inspiration, History, and Resistance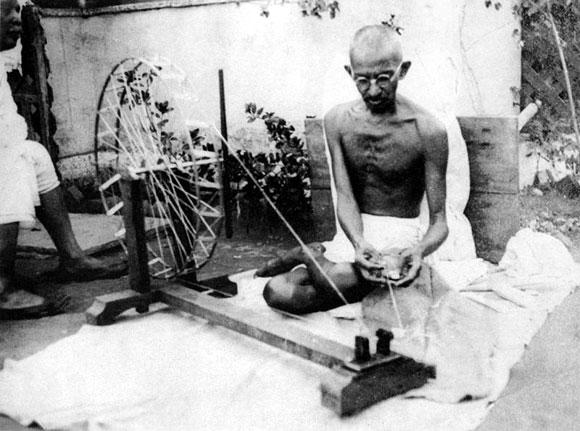 Dr. Shiva's eloquent and mobilizing message made a strong impression on us all. RMSA Board Member and Snake River Seed Cooperative founder Casey O'Leary was present for the three-day affair, and was inspired to write a series of fantastic blogs capturing her insights from Dr. Shiva's powerful teachings.
Read "What I Learned from Vandana Shiva" Part One and Part Two. And look out for Part Three coming soon!
Kudos to Casey for these excellent pieces and for all the outstanding work she is doing as a seed freedom fighter in our own region!
Another Seed Saver Joins the Tribe
We love it when our Seed School Online students reach out to us to share their experience with the course. This wonderful message came through the other day from Philisha St. Hill, writing all the way from Barbados!
"Seed School Online is an awesome course. I now have a better understanding of the importance of why we should save seeds and have gained the necessary tools and skills to do so. I'm going to start saving my homegrown seeds from now onward here in Barbados. 
I love the fact that you can do it at your own pace and especially the long term availability of information from the course that you can reference even after you have completed it. Thanks again Greg from Urban Farm U and Bill for such an eye-opening, online course."
Thank you, Philisha, for joining the seed saving tribe! We wish you all the best in your efforts. Happy growing!
Seed Abundance in Colorado Springs
For our friends in the Colorado Springs area, there's an amazingly abundant seed happening on its way!
Stargazers Theater in Colorado Springs, CO
Come for the screening of SEED: The Untold Story. Stay for the Silent Auction featuring Seed School Online and Seed School Teacher Training opportunities! All proceeds benefit the creation of a new community garden in Colorado Springs.
Location: Stargazers Theater, 10 S. Parkside Drive, Colorado Springs, CO 80910
Doors open at 3:00 p.m. – Film starts at 4:00 p.m.
You Have Questions? We Have Answers. TONIGHT!
Join us online for a FREE seed saving Q&A session with RMSA's Bill McDorman and Urban Farm U's Greg Peterson. Bring your burning seed questions or just listen in and learn seed saving tips from the experts!
Starts at 6:00 p.m. Pacific Daylight Time
Seed Steward Salute: Sefra Levin (The Seed Huntress)
If you've been to an RMSA event in the past few years, chances are good that you've been in the unique company of Sefra Levin, AKA The Seed Huntress. Sefra is a self-proclaimed "seed groupie" whose passion for seeds—and for life in general—knows no bounds.
Ever since getting hooked by her first Seed School experience in 2012 (Grain Schoolwe can count on Sefra to swoop in to our events and courses and take charge as a volunteer extraordinaire. She's been through our Teacher Training, anchored in our Mountain West Seed Summit, helped with the Wellness Festival, and even worked (and played) at RMSA's southwestern headquarters—Bill and Belle's homestead in Cornville, AZ!
Beyond her infectious excitement for all things seeds, Sefra exudes a joie de vivre that always lights us up. Currently, Sefra is involved in helping set up much needed seed banks in southern Haiti. Much love and gratitude for all you do, Sefra! And of course, you're always on the RMSA guestlist.
Stay Connected with RMSA
For questions regarding seed saving and current seed news, contact Bill McDorman: bill@rockymountainseeds.org

For questions about seed vaulting or seed libraries, contact John Caccia: 
jc@rockymountainseeds.org

For general inquiries, contact Belle Starr: belle@rockymountainseeds.org

For questions about the Seed Stewards program contact Lee-Ann Hill:
Lee-Ann@rockymountainseeds.org 
928-300-7989 | www.rockymountainseeds.org

Stay up to date with current seed news by checking in regularly with the RMSA Facebook page.

​​